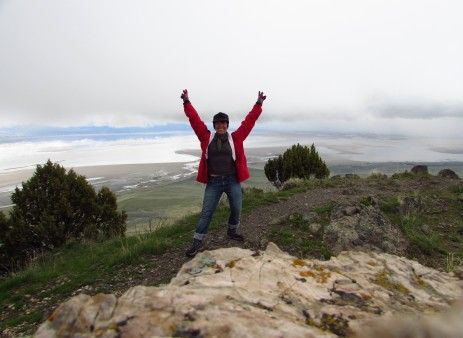 Easter on Antelope Island
Greetings to all of you, wherever you may be enjoying your May flowers! What a glorious time of the year….And summer will be here with the wink of an eye…
There's a lot here! Please don't be overwhelmed!! Pick and choose…read at your leisure…or just check out the Tour Schedule. 
Some have expressed an interest in periodic peripatetic updates ….For you, I included "Wing Trappings"
Those of you who don't want to read all this, just skip on down to the 2019 Summer Performance schedule!
2019 WING TRAPPINGS
The Wing Season (Winter/Spring) was busy, spreading my wings, exploring new ventures and following familiar footsteps…Here's some higlights….
February: Main stage show at the Cochise Cowboy Poetry and Music Gathering in Sierra Vista, AZ
February: Debut performance in Kino Bay, Mexico and the seed of  "Artists Without Boarders," a program brainstormed with Lindy Simmons, gracious host, friend and cowboy poet extraordinaire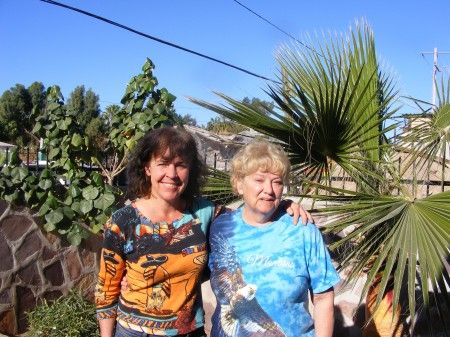 Miss "V" and Lindy Simmons in Old Kino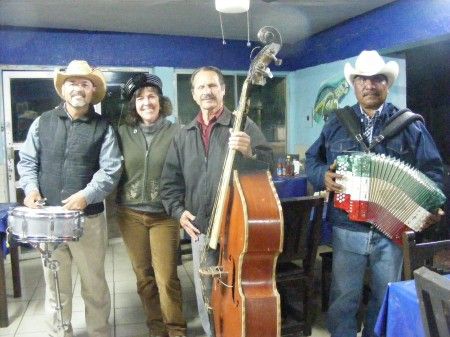 "V" with local Sonoran band in Old Kino...how those boys could play!!
March: Keynote speaker at the Wyoming Governor's Council on Developmental Disabilities annual luncheon, kicking off National Developmental Disabilities Awareness month. I scripted a presentation titled, "Inside Out," focusing on the importance of creative expression, utilizing the Arts for this cause, and on the impact that inclusion has on the creative process and well-being. The presentation was followed by a crowd of around 50 participants of mixed abilities on stage with me, playing Homespun Instruments and singing to "Ring of Fire." What fun we had….!!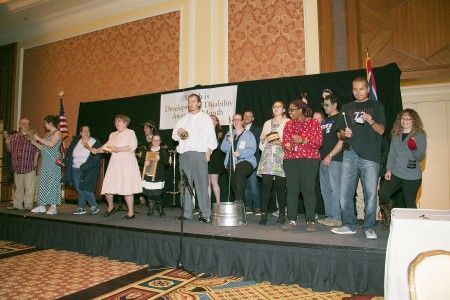 "V" with the band at the WGCDD Luncheon... Photo courtesy Christine Krontz
Jan-March: Development of a new school outreach program as part of the 8th Dakota Western Heritage Festival in Ft. Pierre, SD.  Starting at ground level, I worked with Gary Heintz, cofounder of the Festival, to create "D-HOP" (Dakota Heritage Outreach Program). D-HOP will be used to promote the "Rising Stars of the Prairie" youth talent contest, as well as sparking students' interest in Western heritage, music and poetry.
Initiating D-HOP in 6 schools throughout 4 counties in the greater Pierre area, myself and cowboy poet, Bonnie Krogrman, brought Western music and poetry to hundreds of students grades K-12.
What a steep learning curve and enriching experience!! Hopefully, this will be the start of a successful school program which will integrate the students of South Dakota into the Dakota Western Heritage Festival for many years to come!
Great opportunity for students in SOUTH DAKOTA…Learn more about the Rising Stars of the Prairie youth talent contest here:
 https://www.facebook.com/pg/DakotaWesternHeritageFestival
 April: Embracing my programming model, I conducted a multi-faceted performance at a Reno Montessori school for around 150 kids, grades K-8 on Homespun Instruments, Western History and Amelia Earhart. How rewarding to see the various programs I have developed over the past decade come together to create a tidy packages for a wide range of students!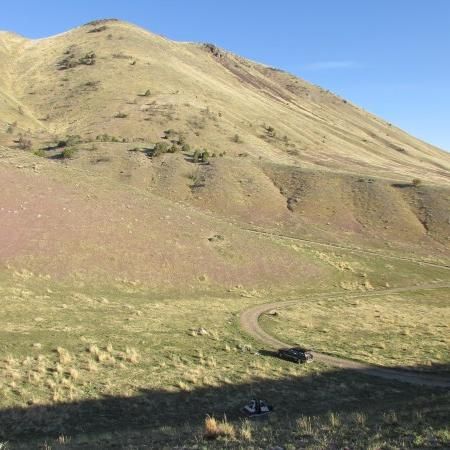 Camping on the Lonliest Road in America - Hwy 50 Nevadan desert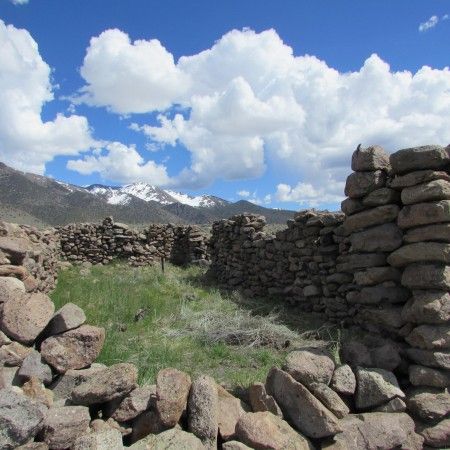 Cold Springs Pony Express Station, NV
2019 Summer Performance schedule
May 16:  Hardin, MT - Big Horn County Museum Kids' History Day; (9 am – 2 pm); Homespun Instruments + Western music
May 17: Sheridan, WY - Green House Living of Sheridan – Employee Appreciation BBQ and Resident concert
May 26: Kearney, NE - Ft. Kearny State Historic Park (1-2 pm) – Western History family concert with Homespun Instruments
May 30:  Lexington, NE - Lexington Public Library (noon – 1): Mare's Tales Concert at "Booked For Lunch"
June 1: Fairbury, NE - Rock Creek Station State Hist. Pk. (6-8 pm) – Buffalo Stew cookout, Western History Family Concert with Homespun Instruments
June 3: Kearney, NE - Kearney Public Library (6-8 pm) – Introduction to leatherwork class
June 4: Kearney, NE - Kearney Public Library (2:30 – 3:30) – Homespun Instrument workshop
June 4: Kearney, NE   "             "          "   - (6:30 pm) –Genuine Cowbilly Music concert
June 6: Gothenburg, NE - Gothenburg Public Library – (7:00 – 8:00 pm) - Genuine Cowbilly Music concert
June 20: Fairbury, NE; Fairbury Senior Facilities (Gardenside & Heritage Care) – (2 & 4pm) – Cowbilly music
June 21: Beatrice, NE – Homestead Days (10 am & 3pm) – Homespun Instruments on the Main Stage
June 23: Lewellen, NE – Ash Hollow State Historical Park (1-3 pm) – Ice cream social, historical concert with       Homespun Instruments
July19: Meeteetse, WY – Meeteetse Museums (6-7pm) – Community gathering and concert with the Fire Ants
July 21: Meeteetse, WY – Historic DD Ranch – Meet at 8 for 10 am tour) – Amelia Earhart portrayal
August 10: Ten Sleep, WY - Nowoodstock Festival (Noon – 6 pm) – Homespun Instruments…play and build!
August 14: Amelia Earhart lands in Bondurant, WY - details TBA
August 15: Pinedale, WY – Sublette Co. Library (6:30 – 7:30) – Genuine Cowbilly Music
September 9-12: Pierre area, SD – Assorted schools in the Dakota Heritage Outreach Program
September 13-15: Ft. Pierre, SD - Dakota Western Heritage Festival – throughout the festival, Music and HSI
Then off to an annual stint at the OKIE –TEX Star Party – you'll have to google that on your own….
Between shows, I have some other adventures planned … irrigating, wrangling, chinking, roofing…
And assorted supplemental voyages…
Check www.gypsycowbelle.com every fortnight or so, as new shows are always cropping up…
As always, my eternal gratitude for your continued support
Cheerio … Blue Skies and Tailwinds… Gypsy Cowbelle